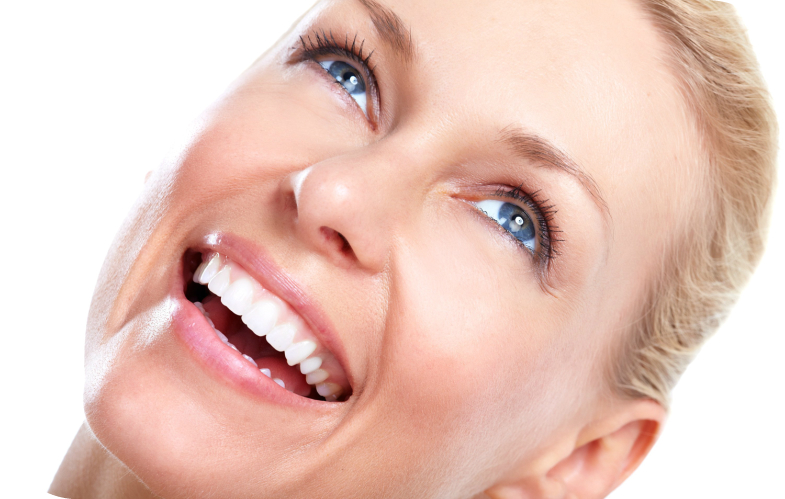 Juvederm and Botox are cosmetic solutions that do not require surgery. These procedures correct visible signs of aging of the skin and have been approved by the Food and Drug Administration. They are both also major alternatives for cosmetic dermal fillers, which work to eliminate or reduce wrinkles and make the skin appear younger. The two cosmetic options have similarities and differences that should be considered before choosing the most suitable option.
What Is Botox?
Botox is an injectable treatment used to reduce the appearance of moderate to severe lines and wrinkles. Approved by the FDA, it is a prescription medicine that is injected directly into the muscles of the face to "freeze" expression lines which might be creating frown lines, crow's feet, or "marionette" (smile) lines.
Botox is a simple, quick process with little discomfort or risk. The dentist can use numbing cream before treatment if you are worried about pain.
It takes a day or so to see the full effect of a Botox treatment, but soon you will be looking and feeling vibrant and youthful. Though rare, if you experience any pain or discomfort after your Botox treatment, it is important to contact your doctor right away. You can combine cosmetic dental procedures with Botox treatment at the same visit.
 What Is Juvederm?
As we age, our face can lose its youthful volume, causing hollows, shadows and wrinkles. Juvederm is an injectable gel that can repair volume loss, create lift and contour in the cheek area, smooth out wrinkles around the nose and mouth and augment the fullness of your lips.
Patients love the natural and long-lasting results from Juvederm, which they can see almost immediately.
Juvederm is safe and causes minimal discomfort. A local anesthetic may be used before treatment to reduce the chance of sensitivity.
Procedure
Juvederm and Botox are administered into the skin using injection from small vials. This may be done with or without anesthesia, and the amount of dermal filler injected is determined by the condition of the skin. Half-vial filler injections are often used to treat marionette lines, or unwanted creases that move down from the base of the nose to the mouth corners. The length of the treatment session is usually about 30 minutes.
Similarities
Juvederm and Botox fillers consist of hyaluronic acid, which helps to hydrate the skin and produce the desired skin-plumping effect. They are both effective in helping to rid the skin of wrinkles, adding volume to the lips and eliminating unwanted facial creases and acne scars.
Differences
Juvederm has potential side effects, including irritation of the treated area, mild to moderate pain, bruising and swelling. However, these side effects often subside within a day. These side effects are also common with Botox although in this case they may last a few days.
Benefits
Both procedures produce instant results that can last for three to six months. Juvederm and Botox are popular because they are moderately invasive and have minimal side effects compared to other cosmetic procedures. If you are considering either of these procedures, Eric Perkins DDS is a premier provider of quality Juvederm and Botox treatments. Contact us today to schedule a free evaluation.
Why cosmetic treatments at a dental office?
Juvederm and Botox are affordable and convenient ways to enhance your look. Coupled with cosmetic dental procedures we can achieve a youthful, refreshed appearance that you will love!
Dentists are trained in precise and delicate injection procedures making them excellent providers of Botox and Juvederm injections.
We know that combining general and cosmetic dentistry with these simple treatments can improve your self-confidence and quality of life.
Let Acadian Dental be your go-to source for Botox and Juvederm treatments in the Houston, Texas, area. Acadian Family Dental can perform these procedures in addition to our general dentistry services.