Dental Crowns Houston, TX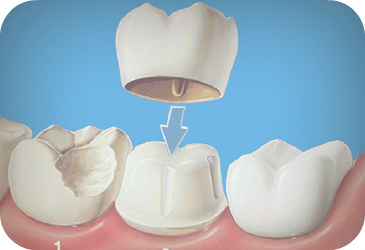 When Is It Necessary to Get a Dental Crown?
The need for crowns falls into two very broad categories: protective and cosmetic.
Protective
Large cavities can sometimes leave behind inadequate tooth structure to properly support fillings. In this case a crown can serve to cover the afflicted tooth.
Other interventions, such as root canals, can result in weakened teeth that require the protection of a crown. Cracks and chips can also be shielded by a crown to prevent further damage.
Cosmetic
Some crowns are purely cosmetic in nature. They can be used to bridge a gap between teeth, to conceal a dental implant or to cover a misshapen or severely discolored tooth.
Crowns look and feel like natural teeth and can improve your smile and increase your self-confidence.
Quality General and Cosmetic Dental Care
Acadian Family Dental is dedicated to building trust with our patients. We will listen to your concerns and strive to preserve your smile and care for your teeth through all stages of your life.
Our highly trained doctors are experienced with multiple crown materials, and they have performed countless successful caps for patients with different preferences and needs. No other team is as prepared to keep you and your teeth covered. Give us a call today!