Acadian Dental provides a full range of general and cosmetic Houston  dentistry.
All of these Houston dentistry procedures are conducted in the comfort of our treatment rooms, which offer a garden view for patient relaxation. For those procedures that require sedation dentistry, we provide complimentary nitrous oxide. All patients are offered the option of stereo headphones to help them relax during their procedure.
General Dental Procedures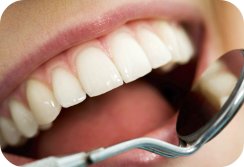 Ultrasonic Teeth Cleaning
In this procedure, a water-cooled instrument is used to clean the teeth while significantly reducing the need for hand-scaling. It provides a deeper and more thorough cleaning while maintaining a desirable comfort level.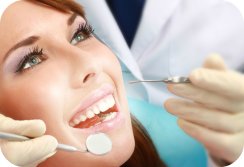 Preventive Dentistry (oral hygiene instruction/medication/toothpaste)
Preventive dentistry includes using protective sealants on children's teeth, prescribing specialized toothpaste, using medications to fight gum disease and providing techniques to keep your mouth consistently clean.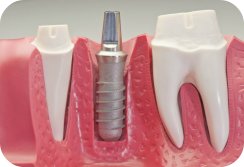 Dental Implants, Bridges, Partials and Complete Dentures
When you have missing teeth, the nearby teeth can shift out of place, altering your bite. Tension when biting, discomfort during chewing, or difficulty when speaking can all be results of missing teeth. There are a number of different options for replacing missing teeth, which will be determined by you and the doctor.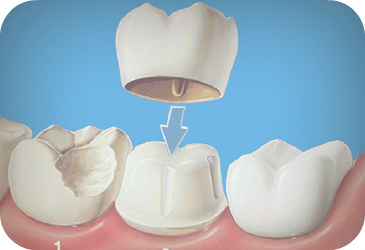 Crowns are used to cover and rebuild teeth that have broken or cracked. Crowns add stability and strength to your teeth by covering the damaged surface and protecting the teeth from additional damage. When a crown is placed over a damaged tooth, it restores it to its original color, size and shape in addition to ensuring that it's protected.
A root canal is performed when the nerve of the tooth is injured or exposed and it becomes inflamed or infected. Typically this can cause some discomfort for which a root canal is the solution. A root canal is really like a very deep filling. The infected tissue is removed and the tooth is disinfected and filled back up.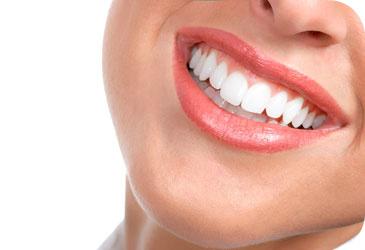 Periodontal (Gum Disease Treatment)
Periodontal disease is very serious and needs to be treated. Patients who are diagnosed with periodontal disease will be treated and educated, and their gum health will be monitored at future cleaning appointments. Once treated, periodontal disease can usually be maintained and the impact minimized.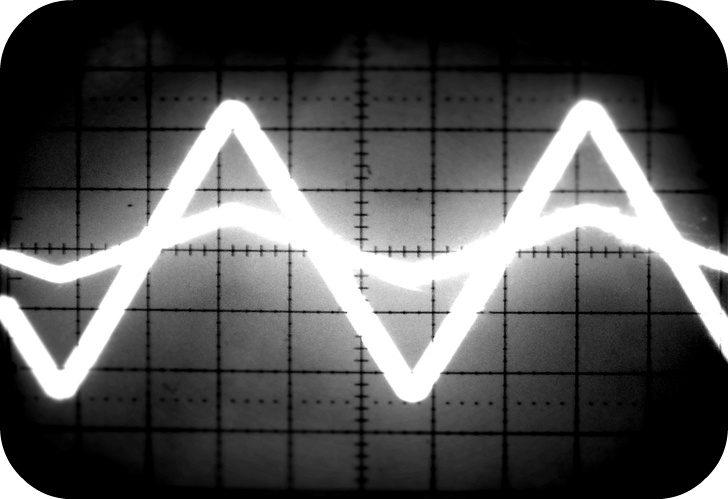 To ensure that your breath is always fresh, we can prescribe liquids, gums or devices to help correct halitosis. Bad breath is caused by unwanted bacteria typically found at the base of the tongue. Mouth rinses, toothpastes, tongue scrapers, and mints are just a few ways to defeat this.
TMJ (jaw joint) treatment
Pain in the jaw joint can be debilitating. There are many treatments for temporomandibular disorder(TMD) including wearing a splint, taking medication, and even getting Botox in facial muscles. If you are having pain in your jaw it is important to bring this to the doctor's attention so the best course of treatment can be determined.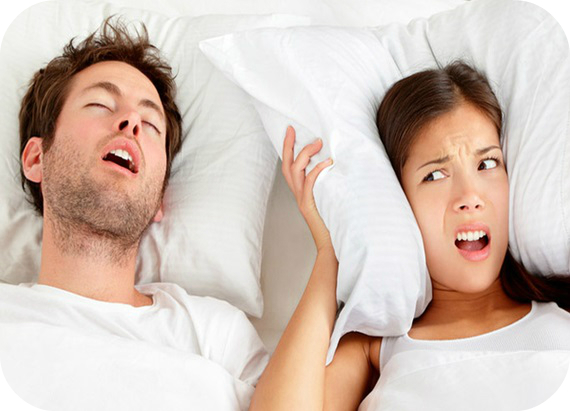 Snoring can effect your sleep as well as your partner's. Most people don't know that many times snoring can be stopped by wearing a dental appliance at night. Please let your doctor know if you would be interested in a snore guard.
Cosmetic Houston Dentistry Procedures
If you are looking to improve the general appearance of your teeth, there are plenty of options available to help you get the perfect smile. Enhancing your smile is one of the most dramatic ways to improve your overall appearance. The following are some of the most popular cosmetic dentistry procedures that we offer to patients at Acadian Family Dental.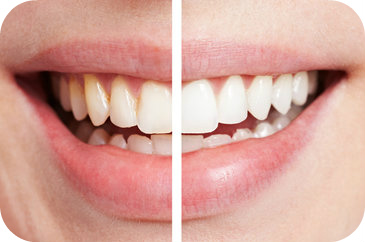 Teeth can become discolored over time from eating, drinking, smoking and taking certain medications. For your convenience, we offer whitening trays that can be taken home and used to whiten your teeth whenever you want. The gel works directly on the enamel to remove years of stains.