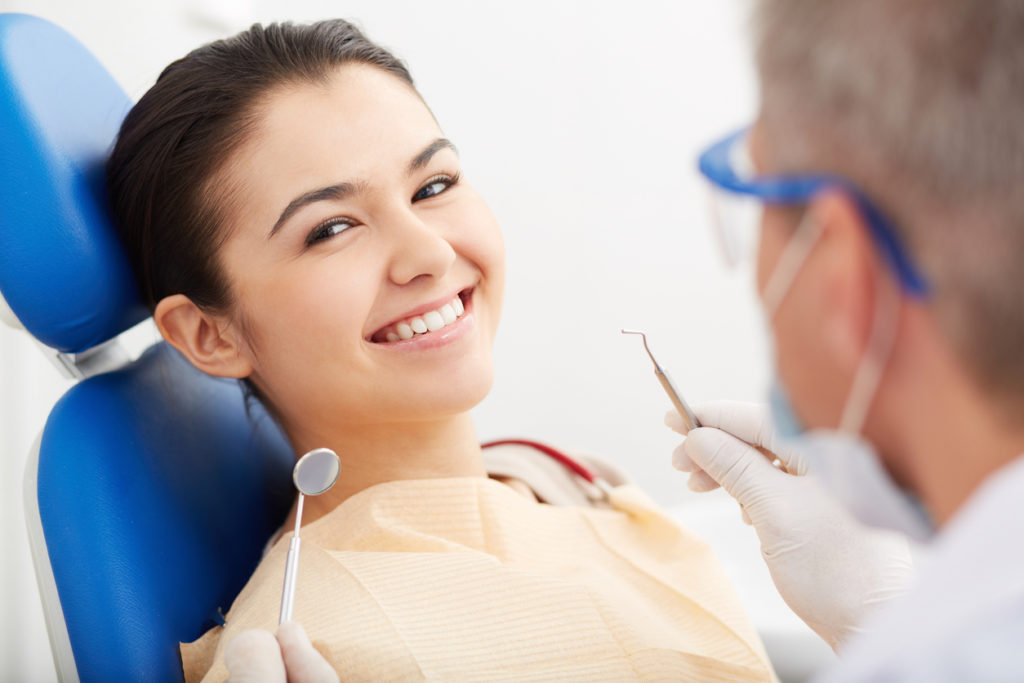 Missing or broken teeth can cause both physical and emotional health issues. Maybe you have learned to smile without showing your teeth. There is a way to live a better life, and dental implants could be your solution to displaying your smile to the world again. Here are five ways dental implants can help you smile.
What are Dental Implants?
Dental implants are a permanent replacement for teeth that have been broken or lost. They start with a titanium rod (abutment) that is implanted into the space where your natural tooth was removed. To this abutment is attached a crown (porcelain tooth) which becomes your new and permanent tooth. This process can be done to replace one or several teeth, depending on your needs. Should you need a replacement for the loss of all of your teeth, this is possible as well when you choose dental implants in Houston with Acadian Family Dental.
Five Benefits of Dental Implants
Dental implants provide many benefits for your overall health. Here are five of the top reasons to choose dental implants for your needs.
Bone Stabilization and Growth
When you get dental implants, the abutment replaces the root of your tooth, allowing the bone to grow around. This bone growth stabilizes the area and helps avoid the bone deterioration that can occur with missing teeth.
Protect Alignment of Surrounding Teeth
Your new dental implant will fill the hole left by your lost tooth. This replacement provides support to the surrounding teeth that would normally start to slant to fill the gap. Through this support, you will be able to maintain your natural teeth in a healthy alignment.
Boost of Confidence
Having missing teeth can cause your self-esteem to take a hit. Dental implants can give you back the confident smile you had before your initial tooth loss, boosting your confidence, and helping to maintain your emotional health as well as your oral health.
Last Longer than Conventional Methods of Repair
Dental implants become a permanent replacement for your missing teeth. Their composition means that they will last longer than some of your other options like crowns, fillings, and conventional dentures.
Allows You to Enjoy the Foods You Like
Implants will become your new teeth and in such will allow you to eat the foods you enjoy. Their strength and stability will give you the ability to eat the foods you enjoyed before you lost any teeth.
Implants Done with You in Mind
Now you know the benefits of dental implants, so it is time to make an appointment with your dentist in Houston, to discuss your implant options.